2015: A year of 'firsts' (Message from the Chair)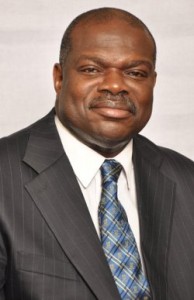 As PASGR's work grows from strength to strength, we are beginning to take the lead in various aspects of programme activities. The year 2015 has been one of several 'firsts' as we have started to implement the strategic directions finalised in 2014.
A key focus in 2015 has been the formation and deepening of partnerships with like-minded institutions and individuals across the region. One of these partnerships culminated in the Kenya National Forum on Harnessing the Data Revolution for Sustainable Development, co-convened in Nairobi with the Office of the Deputy President and other important stakeholders with an interest in development data. This meeting, which involved diverse players from Kenya's data ecosystem in discussing concrete ideas for a data revolution in Kenya, was lauded as the first of its kind in the world.
Another partnership began to evolve in 2015. Utafiti Sera, PASGR's innovative research policy community concept, grew out of the inaugural policy-knowledge community forum on social protection. From that meeting, PASGR agreed to facilitate a network of researchers, policymakers, and policy practitioners to undertake a series of activities with the sole aim of engaging policies and programmes on social protection in the country. Utafiti Sera is now a fully fledged vehicle that we have began to apply in our work, beginning with two research projects that were launched in 2015.
The year under review also saw the official launch ceremony of the collaborative Master of Research and Public Policy (MRPP). The MRPP was recognised as the first regional graduate programme in research and public policy by notable international, regional and local online and print publications.
In addition, the MRPP received high profile endorsement by top Kenyan policy actors such as the Chief Justice, the Cabinet Secretary for the National Treasury, and Deputy Chair of the Parliamentary Committee on Education, Research and Technology, who all attended the launch. By the end of the year, the MRPP was being offered in nine African universities.
We are now also using multi-media materials in our professional development courses, which are currently offered to participants on a cost-sharing basis.
PASGR's emerging leadership in excellence has been made possible by the Board of Directors and Secretariat, in collaboration with our key partners. I, therefore, express my heartfelt appreciation for a job well done in 2015. I would like to single out Professor Benno Ndulu whose service on the Board ended this year. Professor Achola Pala, Chair of the Research Committee, and Cynthia Mugo, Professional Development and Training Programme Manager, also stepped aside in 2015. It is my pleasure to welcome Professor Rwekaza Mukandala and Professor Funmi Olonisakin, who joined the Board of Directors and Research Committee, respectively.
Prof. Ernest Aryeetey
Chair, PASGR Board of Directors
Download the PDF version of the PASGR 2015 Annual Report here – https://www.pasgr.org/wp-content/uploads/2016/07/PASGR-Annual-Report-2015_R.pdf