Accountability for Water Data Analysis, Writing and Research Uptake Workshop
The Accountability for Water (AfW) Consortium held a five-day workshop on data analysis, writing and research uptake from 6th to 10th June 2022 in Arusha, Tanzania. The AfW programme is led by Partnership for African Social and Governance Research (PASGR) in collaboration with Water Witness International – UK, Shahidi wa Maji, Tanzania, Water Witness Ethiopia (WWE), Kenya Water and Sanitation Civil Society Network (KEWASNET) and Institute of Development Studies (IDS) Sussex, supported by the William and Flora Hewlett Foundation.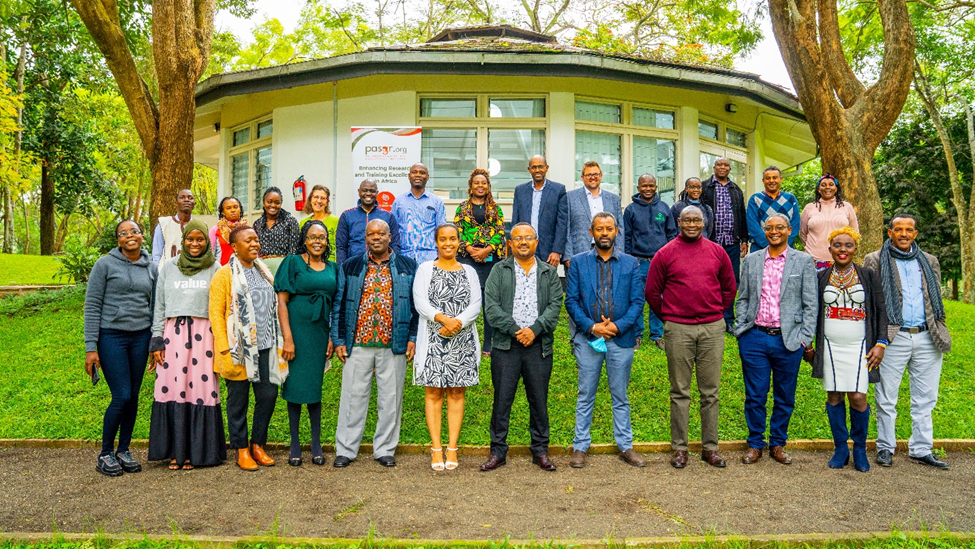 The data analysis, writing and uptake workshop aimed to building knowledge for advancing social accountability and advocacy practices for a fair water future. The programme works with water sector stakeholders in Ethiopia, Kenya, Liberia, Tanzania, Zambia and regionally to strengthen knowledge generation and use, policy advocacy and implementation for enhanced service delivery in fulfilment of SDG 6: Sustainable water and sanitation for all.
The AfW Consortium awarded research and uptake fellowships to water sector professionals to undertake policy-relevant research on water sector accountability in the project countries. As part of continuous mentorship, the workshop provided a supportive environment for the Professional Research Fellows (PRFs) to analyse and contextualise their data against project objectives. In view of strengthening capacities of upcoming policy researchers, the PRFs were supported to develop uptake strategies through one-to-one mentorship and direct engagement policy actors in the workshop.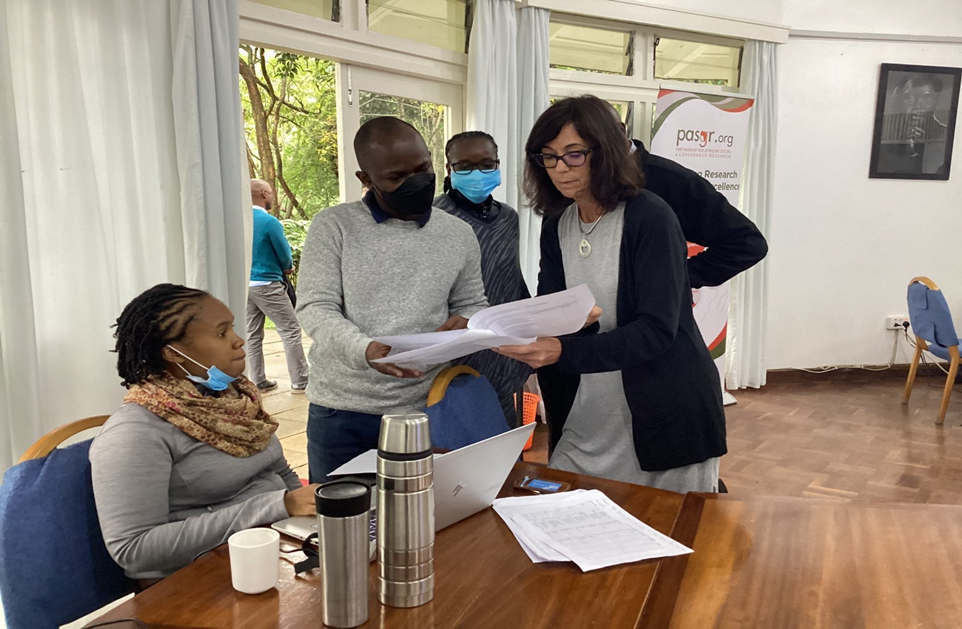 At the end of the workshop participants gained knowledge and skills in data management including: data coding, categorization and theming; data quality and Validity. Participants were also taken through evidence uptake to enable them enhance use of their evidence for policy and practice.
Here are some reflections from AfW workshop participants:
"The Arusha writing retreat-workshop was a hands-on, thought-provoking program that left Professional Research Fellows (PRFs), Principal Investigators, National Research Co-coordinators inspired and feeling much more influential with many actionable take-aways they could apply immediately in their research work. Thanks to IDS colleagues, PASGAR and WWI-UK for organizing and delivering on the workshop objectives. It was a great success."
Jesper Katomero – National Research Coordinator, AfW programme/ SwM Tanzania
"Writing Workshop edifies my knowledge, capacity and skills on accountability for water research. I am also impacting the same knowledge and expertise to my fellow workmates. The ultimate beneficiary are communities who will access water at the tap if accountability is realized."
Mable Murambiwa – PRF Zimbabwe
For further information: