Partnership for African Social and Governance Research Annual Report- 2017
 From the Chair
Download a PDF copy of the 2017 Annual Report here
It is that time of year again and we bring you our Annual Report. As Board Chair, it is always an honour and privilege to send you this brief message that expresses both my impressions and my call of inspiration, not only to our PASGR community but also to all our stakeholders. As those of you who have followed our Annual Report may have noticed, we try to select a theme that not only expresses our vision but also serves as a signature for our work and being a community of practice.
For 2017, our theme is "Innovation and Creativity for Public Policy". Innovation and creativity are intrinsic parts of what I call PASGR's DNA. Both are characteristics that express not only our very foundation and creation but also cut across the implementation of all of our programme activities. As the end of the 2014-2018 Strategic Plan approaches, we pause to reflect on some of the ways in which we have pioneered and invented customised solutions to some of the social and policy challenges that confront us as Africans.
A major highlight in 2017 was the expansion of PASGR's innovative research-policy community initiative, Utafiti Sera. Utafiti Sera, PASGR's exciting innovative approach to research uptake and policy engagement, now includes new projects in employment creation in agriculture and agro-processing (Nigeria and Kenya).
We have also commenced an innovative research study on empowerment and accountability in social and political action with a focus on new forms of social and political action in two studies.
These studies (#BringBackOurGirlsMovement in Nigeria; and The Sound of One Hand Clapping, a study of action in the extractive industries in Mozambique) were launched in collaboration with partner organisations during the year.
Another major milestone is the coming of age of the Master of Research & Public Policy programme, which had 100 graduates and 268 students enrolled by the end of 2017. This innovative programme, which has been recognised as the first collaborative regional graduate programme in research and public policy by notable international, regional and local online and print publications, went a step further in
alternative teaching methods by introducing the flipped classroom concept to its arsenal of pioneering pedagogical tools.
PASGR's Professional Development and Training courses continue to be offered on a cost-sharing basis with participants.
A recent, novel addition to the suite of modules available is the Engendering Social Science Research Methods course. In addition, PASGR's data-driven use of online and social media platforms has enabled our knowledge and training products to reach more people in 2017 than ever before.
Amid a shifting and often challenging funding landscape, PASGR has pressed on to new grounds in each programme area and to offer unprecedented solutions and methods to research and training. I salute the PASGR Board of Directors and Secretariat, together with our key partners, for their undying commitment to advancing innovation, excellence, and creativity in social science research in Africa.
Congratulations to all for a job well done.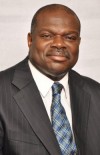 Professor Ernest Aryeetey
Chair, PASGR Board of Directors
Download