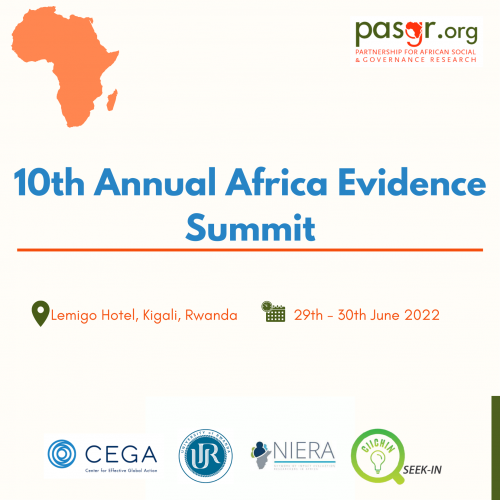 2022 Africa Evidence Summit
PASGR will be participating in the 2022 Africa Evidence Summit organized by the Center for Effective Global Action (CEGA).
The 10th Annual Africa Evidence Summit will be held in Kigali, Rwanda on June 29-30, 2022. The summit is an annual gathering that brings together CEGA's network of East and West African scholars, U.S.-based faculty, policymakers, and practitioners to disseminate the latest research findings from the region and forge new connections.