Why research design is everything for Nigerian don
If he had his way, University of Ibadan professor Ayobami "Ayo" Ojebode would take all his PhD students and supervisors through PASGR's Professional Development and Training (PDT) course before starting their doctoral work.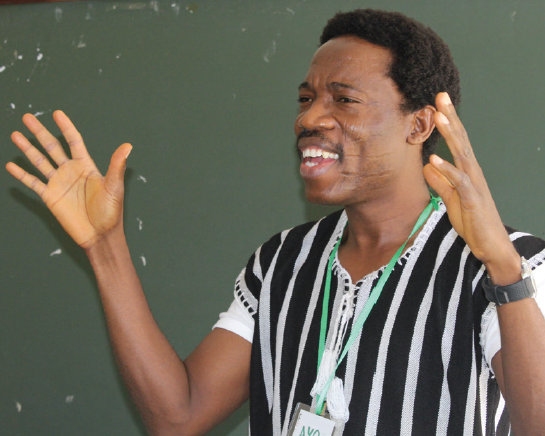 "PDT is first and foremost training in research design, and design is everything. If the doctoral thesis is faulty in design, it's going to be faulty all through," says the Communications Research Methods scholar and 2016 Coordinator of PASGR's Methods Institute. He regards the organisation's commitment to excellence as a deliberate pursuit.
He has learnt that "if it is not good, then it's not good. You've to do it again and again until it's up to standard."
"Training methods and course content are of the topmost possible standard. If it is to be done, it must be done with excellence."
Ayo took a PDT course in 2012-2013 and became an instructor in 2015. He became coordinator of the College of Instructors in 2016 and oversaw the April and November courses with nine fellow tutors. He ensured content was up to date, matched objectives, and suitable for adult learners. PASGR has passion for alternative/innovative pedagogy and avoids talk-and-chalk methods, preferring options that include use of videos, role play and demonstrations.
As coordinator he oversaw online engagement two-to-three weeks before face-to-face training. Previously, participants rarely read emailed material. They arrived for training ill-prepared, necessitating introduction of the online learning platform, Moodle.
Ayo's greatest reward is trainees saying, "My life's never going to be the same again." They send him proposals to review and when high profile donors accept to fund them, they credit PDT.
Yet, telling a trainee that an aspect of their class presentation was wanting was "not always enjoyable" and "required skill… That's what it means to train communities of excellence."
This post is from the 2016 PASGR annual report. Download a PDF copy to read other stories about our work.