Rwanda Research Institute Shows Loopholes in Waste Management
Research findings have shown that almost half of the city of Kigali population is directly affected by poor waste management and sanitation, especially from slum areas.
Findings from the 3rd research forum on Urban Governance and City Transformation (Utafiti Sera) showed that the 43.6% of one million Kigali residents use unimproved sanitary facilities – a gap that affects achieving the city master plan of improved urban settlements and sanitation.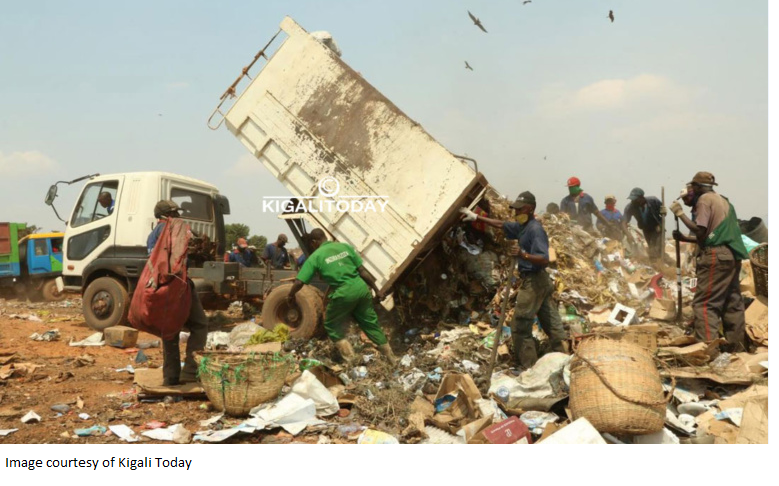 The research was conducted by the Institute of Policy Analysis and research Rwanda (IPAR) and a Pan-African research-based independent organization – Partnership for African Social and Governance Research (PASGR), and was released on February 14 in the capital Kigali.
Despite a ten year efforts to have 87.3% of Rwandans accessing sanitary services in 2017 from 58.5% in 2006, researchers attributed the current issue in Kigali to growing informal settlements and little known about sustainable sanitation.
"This is a community issue which calls for strict measures to be taken on citizens who continue to dump waste in tunnels especially during the rainy seasons and buildings with septic tanks still use manual methods of waste collection," Lead researcher, Evariste Gahima said during the presentation of findings.
Rwanda Housing Authority (RHA) officials said that the issue of informal settlements is currently being addressed with new measures of improving such settlements such as Agatare model village which has fully paved roads and tunnels.
Last month Kigali city told KT Press that plans to construct the first state-of-the-art Kigali Central Sewerage System plant by 2022, could leave investors with a less burden of a requirement to construct individual sewerage systems underneath structures.
Construction of all commercial housing projects in Kigali city has been required to build their own septic tanks or mini waste treatment plants which is costly in construction and daily maintenance with the latter requiring foreign expertise.
With the new central system, we may not require investors to build their own systems, because the current network will be connected to the central system. This option is possible and will be deliberated after the plant is complete," Parfait Busabizwa, the Kigali city Vice Mayor in charge of economic development said this Thursday.
Rwanda has secured €96 million loan (approximately Rwf98 billion) for putting in place the system with funds coming from the African Development Bank (AfDB) and the European Investment Bank (EIB) and an additional €8 million from the government.
As the plan for the Kigali central sewerage is underway, solid waste collection remains a concern for researchers despite a 24-hour cleaning works in Kigali which cost Rwf720 million annually.
This has been re-posted from https://ktpress.rw/2019/02/rwandas-research-institute-shows-loopholes-in-waste-management/