Policy Actor as users and producers of evidence
The Third Annual Certificate Course on: Using Evidence For Effective Child and Family Health Policy Making & Financing was held in Abuja,Nigeria from 2nd-4th May, 2018. On the first day participants learnt on how to situate policy actors & researchers within the policy making process( mapping & identifying evidence). This will enable the participants to clearly see the linkage between researchers and policy actors.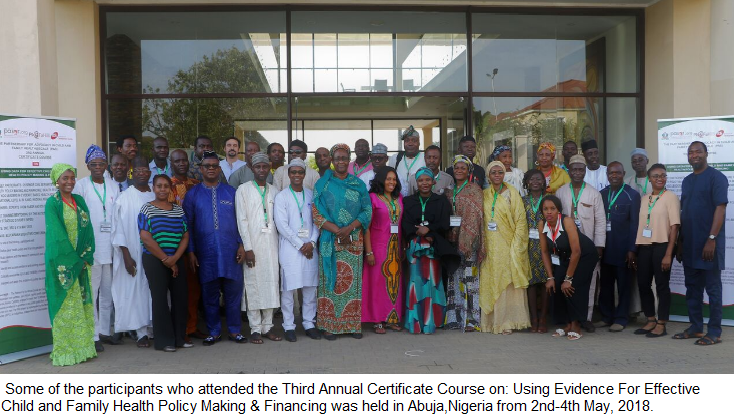 Informed Research Consumers (IRC) Module was designed by Partnership for African Social and Governance Research (PASGR), this module aims to equip policy actors with requisite knowledge and skills to identify, understand and utilise credible and reliable research evidence that is key to their mission and work. Secondly, it is intended to broaden an understanding of the intricate nature of policy process as well as constraints to effective public policy making and implementation and how this interfaces with research evidence. The module takes notice of different governance contexts and constituencies in Africa and is gender responsive.
The forum was attended by local, regional, and international researchers and policy actors.