Developing researchers who engage policy
PASGR's Professional Development Training (PDT) Programme took place at KCB Leadership Training Centre in Nairobi, Kenya. The Advanced Research Design (ARD) training – which is a multi‑discipline, professional short course – ran from October 26th to November 12th 2016. ARD is relevant to PhD students, academics and researchers looking to enhance their research design skills. Through ARD, PASGR hopes to have "a college of highly motivated African academics, researchers and instructors."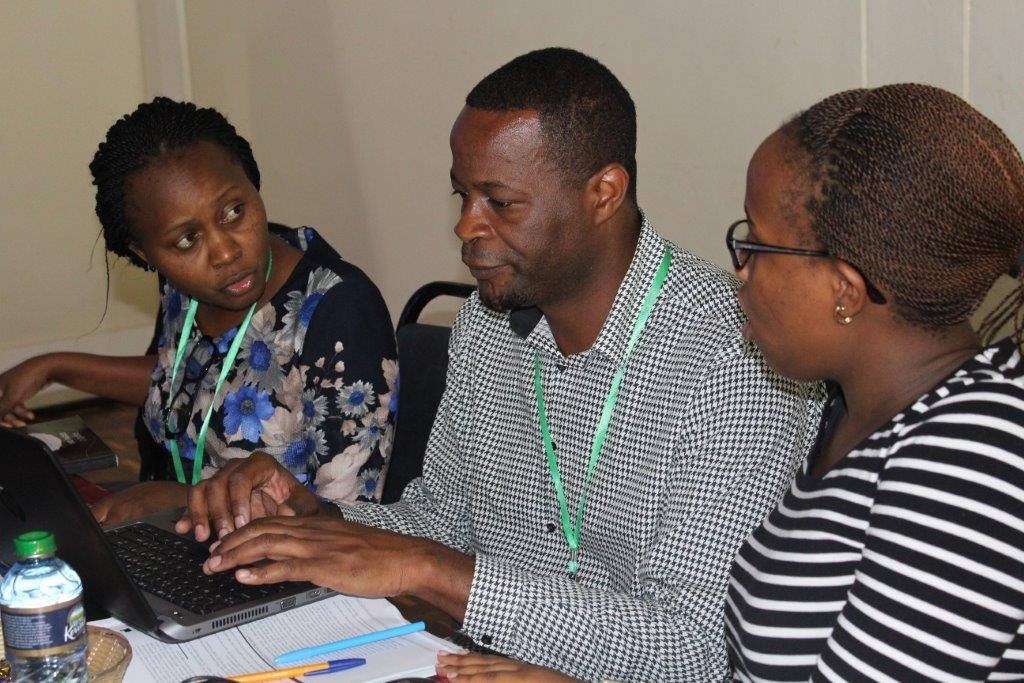 The recent training was hailed as remarkable owing to its seamless execution and trademark innovative pedagogy. The training focused on these modules:
Multi Method Research Strategies
Critical Policy Engaged Research
Designing Social Inquiry
Interpretive Methods and Ethnography
Applied Quantitative Methods
Survey Research
Two weeks prior to the training, participants and instructors engaged on an online learning portal. The intention was to break the ice among themselves and provide pre-learning opportunities. Participants handled e-cases and had guided readings and discussions with instructors. This gave them a glimpse of the training's methodology and structure. The diversity of participants and instructors in terms of academic background, gender, experience and geography provided greater engagement opportunities. This diversity and especially the representation of Anglophone and Francophone African countries was a chief indicator of success.
The training also saw participants submit initial concept notes and have them discussed among peers, then individually presented for critiquing to the larger cohort. There was unmatched enthusiasm for these sessions with participants having well-developed concepts at the end of the training. The training also facilitated feedback for both instructors and participants with a daily, evening debrief to analyse the day's outcome. This ensured that all groups were on board and arising issues, such as not yet well grasped concepts were revisited for clarification.
In understanding the need for providing a conducive environment for co-learning, PASGR ensured that everyone felt at home away from home. In achieving this, the Training Center was chosen for its lush, quiet environment which is ideal for learning. Furthermore, the training center's restaurant offered African dishes with a Kenyan spin from participant countries, such as fufu, a Nigerian dish. This was to encourage cultural appreciation within the cohort. There was also an excursion where they explored the Nairobi scene by trying out game meat and exploring local entertainment. Moreover, the cohort organized a mini football tournament in order to enhance cohesion among themselves.
PASGR's PDT Programme Manager Pauline Ngimwa noted that the ARD Training has seen participants already engaging in their host countries with relevant policy actors. She observed that success of the programme is seeing participants gaining skills and actively using them to influence policy. Barely two weeks since the training two participants published a well-received op-ed in a local daily in Kenya. Furthermore, an instructor from the training is currently critiquing two proposals courtesy of their involvement in the programme. These milestones are a great motivation and cement the need for policy driven research and valuable research skills. She added that the next ARD training would include key modules such as Social Network Analysis and Multi-Method Research.