Professional Development and Training (PDT) Brochure
Click to download Professional Development and Training Programme brochure.
PASGR's Professional Development and Training Programme enhances individual and institutional research capacity and the utilization of social and policy research.  PDT works with partners to:
Design and deliver high quality, experiential professional training that builds policy actors' and researchers' skills and competencies;
Deepen delivery partners' institutional capacity to design, deliver and accredit distinctive professional development courses; and,
Innovate in design and content to enrich participants' learning experience, and maximise impact and reach.
Find out more about the short courses we offer in this brochure.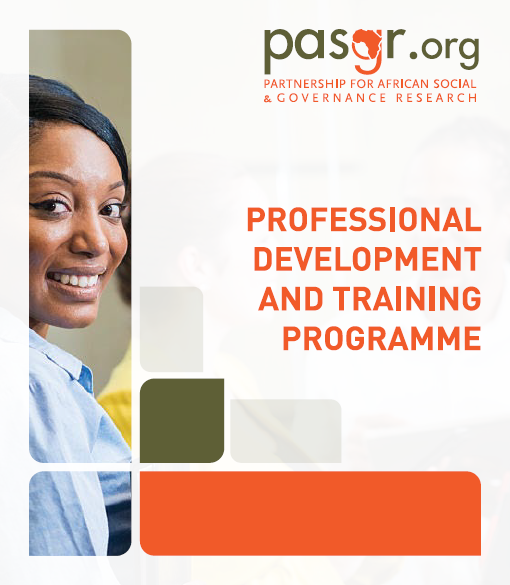 Open Publication