Pedagogy on the move: PedaL Turns One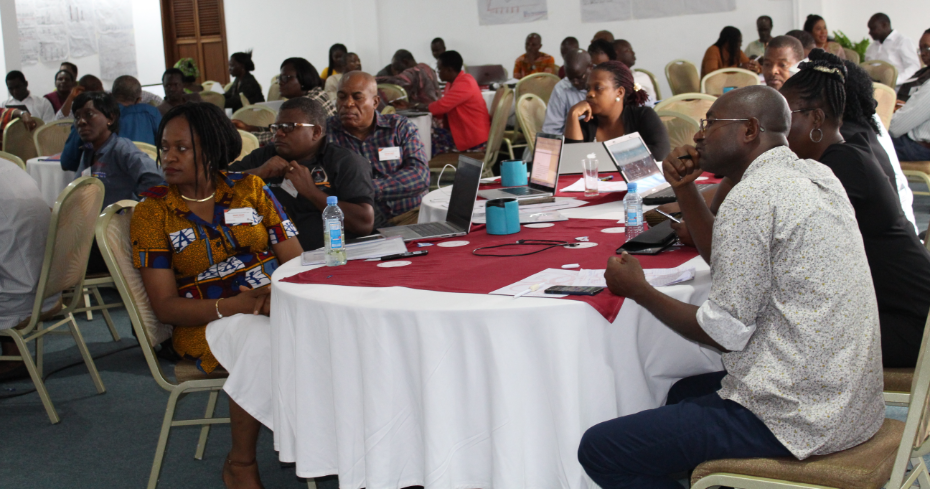 170 participants from the 21 universities across Africa were in attendance at the Pedagogical Leadership Annual Convening and Collaborative Master of Research and Public Policy week organized by the Partnership for African Social and Governance Research (PASGR) and supported by the UK Department For International Department (DFID) under the Strategic Partnerships for Higher Education Innovation and Reform (SPHEIR), held at the Sarova Whitesands Hotel, Mombasa, Kenya.
Professor Tade Akin Aina, the Executive Director, PASGR, said that an investment in knowledge pays the best interest. "The world is at the verge of its fourth revolution thus the need for producing innovative and critical thinkers of knowledge at our universities," he added during his opening remarks at the event.
He urged the participants drawn from the 21 universities in Africa to embrace technology and innovations both in learning and teaching. This will ensure that students learn more interactively and effectively.
The convening dubbed "Pedagogy on the move: Our Journeys" was a channel for university teaching staff to share experiences, stories, consult peers, validate and track growth made in transforming the PedaL training into pedagogical innovations in their classrooms.
Dr. Muganda, Director- Higher Education Programme at PASGR said that pedagogy must be oriented not to the yesterday but to the tomorrow. Only then can it call life into future development. "We have trained over 650 teaching staff in 30 participating universities," she added.
The MRPP Week was purposefully planned to correspond with the PedaL annual convening to consolidate gains made in innovating in delivery of the signature programme and also for the MRPP to celebrate landmark achievements following the four years of implementation in 13 universities in seven African countries.
Also in attendance was Prof Kiamba, Former Permanent Secretary, Ministry of Education. He gave a keynote lecture on 'Innovation in Higher Education: Prospects for African Universities'. He said, "There is the need to embrace technologies associated with innovation." By doing so, it will equip lecturers to be more effective in teaching and producing students that are innovative oriented to face the fourth industrial and future revolutions.
During the presentations of their experiences, one of the lecturers said, "I was not a fan of technology. I am a fan of pedagogy, of understanding how people learn and the most effective learning methods. But technology enables some exciting changes. PedaL has made classrooms to be more interactive and lively. I am born again."
This caucus brought together 21 universities namely:  University of Ibadan, Uganda Martyr's University, University of Dar es Salaam, Egerton University, University of Ghana, University of Nairobi, University of Sierra Leone, University of Jos, University of Pretoria, University of Ilorin, Maseno University, Makerere University, University of Nigeria, Nsukka, Uganda Christian University, University of Lagos, University of Botswana, Association of African Universities, Azumbe University, Strathmore University, Technical University of Kenya and Moi University.