PASGR remembers Professor Abdul Raufu Mustapha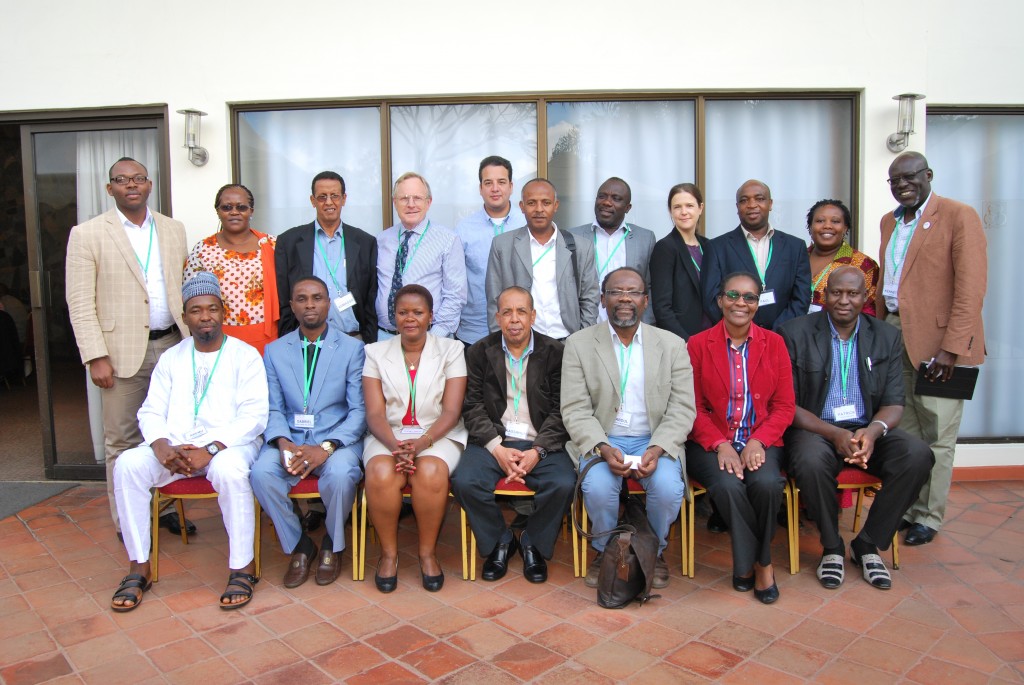 August 8, 2017 was a sad day for many scholars around the world following the passing of Professor Abdul Raufu Mustapha. We at PASGR extend our sincere condolences to his family as we share these fond memories (posted in response to this tribute) by some of our colleagues and partners who worked with him over the years.
His invaluable contribution to scholarship is a wonderful legacy that remains with us. In particular we at PASGR remember his vital input as Principal Investigator in the 'Employment Creation Schemes in Agriculture and Agro-Processing Sectors in the Context of Inclusive Growth in Africa' project.
---
"Thank you so much for this deep and touching testament on our late dear brother Raufu. We all come a long way from the 1980s as you [Dr Bangura] rightly pointed out. Raufu had just started a new relationship with us at PASGR as the PI of a network we started. I am still in shock and a state of denial but your tribute helps. Raufu has been laid to rest but his spirit lives on and marches on. Tade Aina (Executive Director, PASGR)
"I met Raufu for the first time in 2015 after PASGR (Partnership for Africa Social & Governance Research) had selected him from a list of applicants to lead our study on 'Inclusive Growth in Africa'.  Before then, I had requested Raufu to write a 'Think Piece' on governance research in Africa' [but] he didn't have the time. In my short relationship with Raufu, he came across as a great intellectual with passion for inclusiveness. During the study, we visited Nigeria together, toured the textile industries, [and] interviewed cotton farmers and factory workers. He was a respectable academic with a practical approach to public discourses.  How he managed to bring senior government officials and politicians to a forum to discuss inclusive growth was unbelievable to many of us in the gathering. He took me to his house where I met some of his relatives and had lunch together.  We completed the study in late 2016 and Raufu was leading a publication of it with ZED Books. After a period of delay in developing the manuscript, I had discussions with him during which he said he was not well. I followed up again with him on Skype on July 12 – just four weeks ago to enquire about progress and this was what he said: "Hi Nicholas: My circumstances are not any better. We can talk on Skype tomorrow around 11am". The news of his sudden departure came to me and PASGR fraternity as shocking and as Tade stated, we're in a state of denial.  We were wishing to have his brilliant ideas and inputs for the manuscript.  Life is short and beautiful ideas sometimes can remain stillborn when death lays its icy hands on people like Raufu. We'll remember him as we take his ideas in the manuscript forward. Attached is a photo of the study group. PASGR's deepest condolences to Kate and the rest of the family." Nicholas Awortwi (Director of Research, PASGR).
"As a prominent African Political and Social Scientist, Prof Raufu Mustapha was someone I have read and followed for quite a long time. He was certainly a source of inspiration and role model. Even though both of us hail from Ilorin and our communities aren't too far apart, we got united through PASGR's Inclusive Growth project. Since then, it's been a very close relationship that extended to other intellectual and professional domains. Whenever he visited Nigeria, he called me and we met either in Ilorin or in Abuja. We discussed our book project and other issues…as I am writing this, I can't stop tears rolling down my cheeks. I haven't fully recovered from the emotional trauma of joining others to receive his remains from the UK and bury him in his family compound at Oke Apomu area, Ilorin. Since then, I have refrained from talking or saying much about that extraordinary person called Raufu Mustapha hoping that with time, it will blow away. I will be attending the Memorial Lecture in his honour on 26th August 2017 at Yar'Adua Centre, Abuja. If PASGR or anyone would like deliver a tribute or message, I can do it on your behalf." Fatai Aremu (Researcher, PASGR Inclusive Growth study).
"I join you in remembering Raufu. I met him for a short time but our trip to Flower farms and the discussions after the field trip remain a great memory of a scholar with humility. When I heard he was unwell, I had hoped that he would get well and continue guiding our project; however, our plans are not God's plan. As he rests in eternal peace, I relay condolence to his family, relatives and all his colleagues in the UK." Winnie Mitullah (Researcher, PASGR Inclusive Growth study).
"It is extremely tragic news. I also had an opportunity to visit factories and government officials with him during his visit to Ethiopia. As Nicholas said, he was a very impressive intellectual. It is a great loss to all of Africa and humanity. May his soul RIP." Assefa Admassie (Researcher, PASGR Inclusive Growth study).