Ms Helen Pauline Ambasa joins PASGR Board of Directors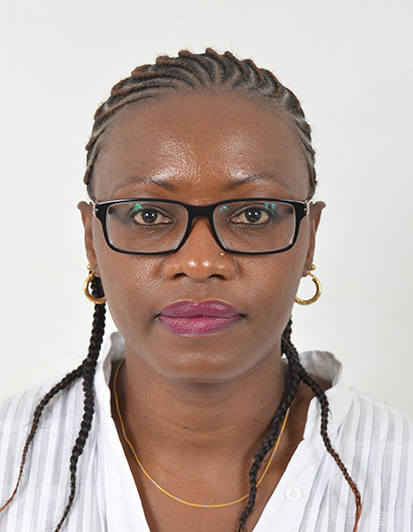 We are pleased to welcome Ms Helen Pauline Ambasa to the PASGR Board of directors. Ms Ambasa is a lawyer by profession, admitted to the Bar in September, 2001.
She has 15 years' experience in various sectors in Kenya, including the hospitality industry, communications sector, and Government. She has been involved in legal and regulatory risk analysis, legislative drafting, monitoring developments in legal research, intellectual property, setting up legal and governance structures, legal policy development and governance practice.
Ms Ambasa is currently the Director Legal Services & Company Secretary at USIU-Africa.  She previously worked in government where she rose through the ranks from Senior Legal Officer to Acting Corporation Secretary. She has practiced law at Muhanji Kasango Advocates and Robson Harris & Co Advocates.
She is a member in good standing of the Institute of Certified Public Secretaries of Kenya (ICPSK) and the Law Society of Kenya (LSK).  She serves on the ICT/IP Committee of the Law Society of Kenya and is also a Board member on the National Industrial Training Authority (NITA) Sectoral Training Committee. In April 2015, she received a Certificate of Commendation from the ICPSK for her outstanding contribution to the activities of the Institute and corporate governance.
Her current role at USIU involves providing efficient and effective legal and select related services to the Vice Chancellor, Management Board, faculty and staff on legal matters that affect or involve the University. She also coordinates and undertakes all Board and University Council secretarial duties.
She is a fitness and yoga enthusiast who enjoys reading, listening to music and travelling.