AIHD and PASGR host first Utafiti Sera Forum on Social Protection in Kenya
May 10, 2016, Nairobi – PASGR and the African Institute for Health and Development (AIHD) co-hosted the inaugural forum of the Research-Policy Community (Utafiti Sera) on Social Protection in Kenya today. Ms. Susan Mochache, Principal Secretary for Social Security and Services (Ministry of Labour and East African Affairs), opened the meeting.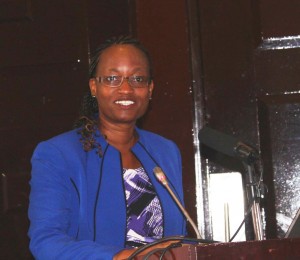 In her keynote address, Ms. Mochache underscored the Government of Kenya's interest in and commitment to social security for all Kenyans as it is a fundamental constitutional right. She observed that a National Social Protection Policy was already in place and that its conversion to legislation is in progress.  Ms. Mochache invited the researchers present to participate in the process as they play a key role in informing legislation.
The one-day forum was an opportunity for 38 researchers, policy makers, development partners and practitioners to discuss relevant issues on social protection in Kenya that need policy attention. This forum was a follow up of a May 13, 2015 meeting that was organised by PASGR and attended by local and international organisations.
The agenda included, among other issues, legislation on social protection; universalism as a way of reducing targeting errors; exit/graduation mechanisms of cash transfer; mechanisms for financing social protection; and effective coordination of social protection programmes. Background information on the forum is in this concept note.
The executive directors of both co-convening organisations participated in the meeting.  Mary Amuyunzu-Nyamongo (AIHD) moderated the forum, while Tade Aina (PASGR) set the stage for the day through his opening remarks.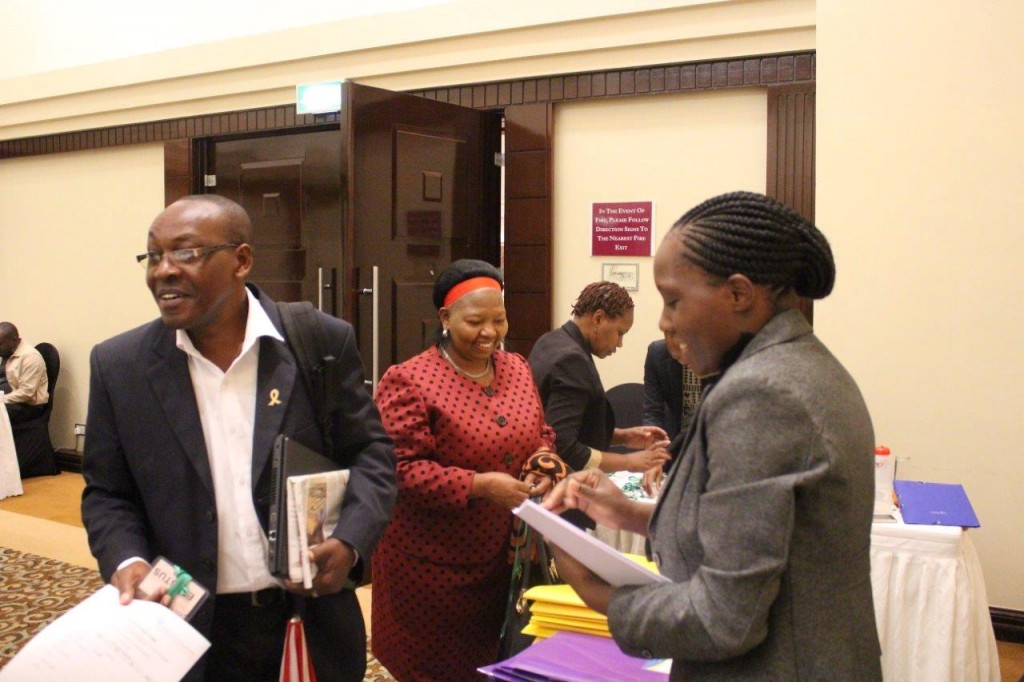 Nicholas Awortwi, PASGR's Director of Research, presented Utafiti Sera to the participants. Utafiti Sera (Kiswahili for research-policy) is a framework about new ways of thinking and collaboration to bridge the gap between research evidence and policy action. PASGR aims at using the framework to build and sustain a vibrant community of practice that will advance policy action and uptake on social protection in Kenya using research evidence.
PASGR and AIHD presented activities that have been planned for the year and encouraged members of the Utafiti Sera community to participate, so that the programme could successfully inform and influence policies on social protection in Kenya. The meeting was held with the support of the Knowledge Platform on Inclusive Development Policies, INCLUDE.
Write to research@www.pasgr.org for more information on Utafiti Sera.
See more pictures here –PASGR Album for Utafiti Sera