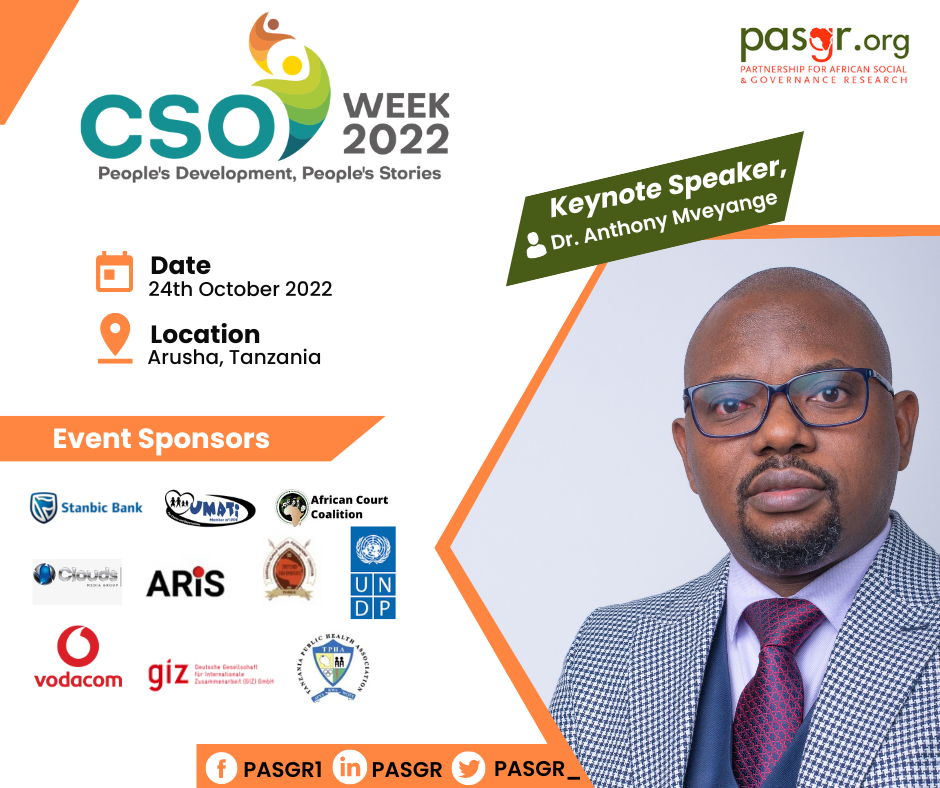 Civil Society Organizations (CSO) Week Launch- Arusha
Civil Society Organizations (CSO) Week Launch- Arusha
Our Executive Director Dr. Anthony Mveyange will give a keynote speech during the Civil Society Organizations (CSO) week launch event in Arusha, Tanzania on 24th October.
The event which will be taking place from 24th -28th October is, themed 'People's Development, People's Stories,' and aims to give a platform for comprehensive engagement , among CSOs, and between CSOs, government and the private sector.
This year's event is the fourth in a series of similar events held in 2018, 2019 and 2021. The event is expected to bring together about 500 leaders of CSOs from Mainland Tanzania, Zanzibar and East Africa.
If you haven't registered yet, click here to register: http://csoweek.info