Data Revolution and the Post-2015 Agenda
PASGR and the Local Development Research Institute co-hosted a meeting on Stakeholder Collaboration for a Data Revolution in Kenya on 27th January 2016 in Nairobi.  Participants came from county governments, civil society organisations, universities, think tanks and national Government, among others.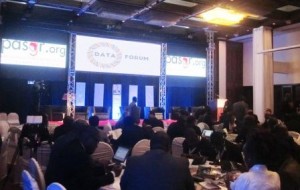 The meeting shared the lessons emerging from the data communities in 2015 both in the run up to the National Forum (below) as well as in the period immediately after. It also explored ways in which stakeholders can collaborate better within the context of devolved government to support efforts to collect, analyse, use and share data on development in the counties. This is vital for the implementation of the new development goals framework in the counties and at the national government through Kenya's medium term development plans.
---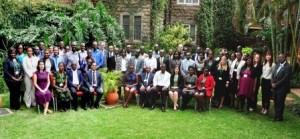 In August 2015, PASGR co-convened the first ever Kenya National Forum on Harnessing the Data Revolution for Sustainable Development.  The multi-stakeholder meeting was co-hosted by the Office of the Deputy President Kenya, the Local Development Research Institute, and other stakeholders, with support from the Ford Foundation.
---
PASGR hosted a two-day Design Shop on Building Capacity for African Development Data in January 2015.  The meeting, supported by the William and Flora Hewlett Foundation, sought to 'identify and advance a capacity development initiative to realise the objectives of the data revolution in Africa'.
---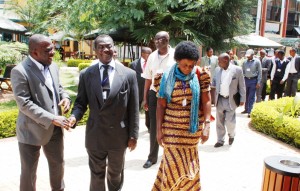 PASGR developed and hosts the African Research Database on Global Development Goals.  This online space for research reports, datasets and related documents on the Millennium Development Goals and Post-MDGs (now sustainable development goals) in Africa was built with support from the William and Flora Hewlett Foundation.  Plans to increase the site's reach and usage are underway.
---
Over 100 individuals from African universities, think tanks and other organisations convened in Nairobi for the African Research and Higher Education Post-MDG Forum in March 2013.  The one-day forum sought to examine issues relevant to the African research and higher education community with regard to involvement in the public discourse on the next generation of Millennium Development Goals in 2015 (Post-MDGs).
---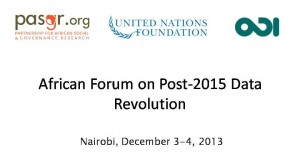 PASGR in collaboration with the UN Foundation and the Overseas Development Institute, supported by the William and Flora Hewlett Foundation, held a two-day African Forum on Post-2015 Data Revolution in December 2013 to explore the call for a data revolution and its specific implications for Africa.