INTERIOR DESIGN SERVICES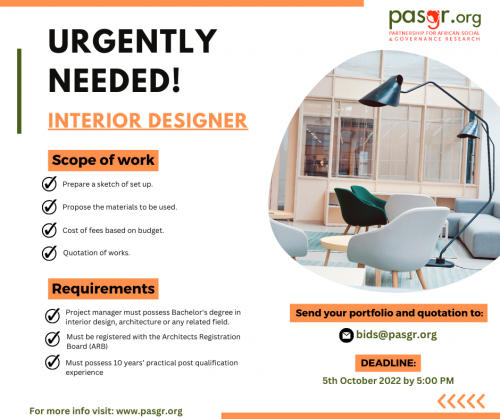 PASGR is seeking to move from its current office at I&M building at Community to a different location. An office space measuring approximately 6000sq ft. has been identified on the 21st floor of the Britam Towers Building. The said space is available for immediate fit out and occupation.
PASGR is therefore seeking the services of a Consulting firm to design and supervise interior design works for PASGR. The firm will develop cost estimates for materials and finally supervise actual partitioning / fit out works and furniture installation in order to make the office fit for purpose within the specified budget. The final product should provide a fantastic ambience that will promote workplace comfort and ultimately, business success.
Click here for more details